Contact Seachrome.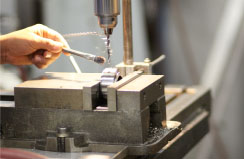 Seachrome Corporation
1906 East Dominguez Street
Long Beach CA 90810
Toll Free: 800.955.2476 (USA/Canada)
Tel 310.427.8010
Fax 800.444.3380
Thank you for your interest in Seachrome's products and services. We look forward to personally assisting you with the attention to detail our customers have come to expect. Please feel free to enter any requests or questions you may have in the comment box below. Or let us know the best way to contact you, by phone or email.