Accessories for all washroom applications.
Our CAL series line offers the perfect solution for your next project's washroom needs. This stylish and versatile line supports LEED compliance — and carries the approval of both the Buy American Act and the American Recovery and Reinvestment Act. You'll find Seachrome's commitment to quality, value and service is second to none.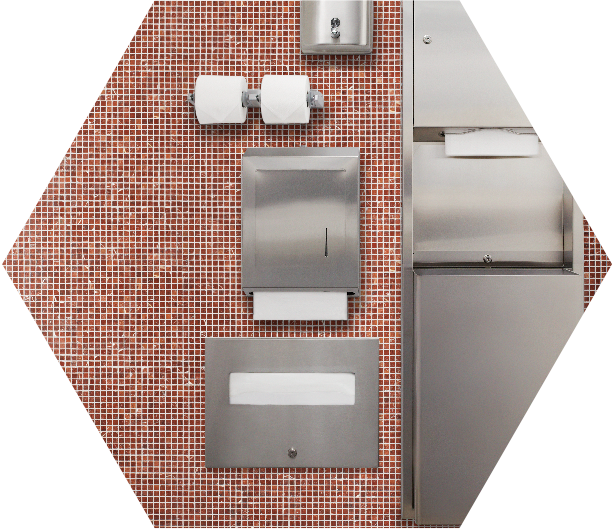 Browse our Cal Series Line
CAL Series by Seachrome offers you beautifully finished accessories crafted from #304 stainless steel for long-lasting strength and durability. These smart, stylish fixtures provide attractive and versatile options for a range of businesses, from hotels to hospitals, and schools to healthcare facilities. CAL Series can do it all.
Browse our Hospitality Line