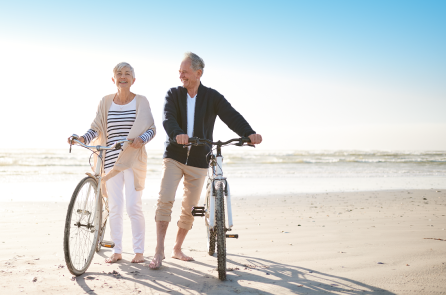 Every May, the Administration for Community Living (ACL) leads an observance of Older Americans Month. This year, the theme encourages older adults, their families, and their communities to Connect, Create, and Contribute for a stronger tomorrow. By forming connections with, engaging with, and supporting older Americans and honoring their valuable contributions to our neighborhoods, networks, and lives, we're able to create a stronger, more diverse community. This year's mission to create through engaging in activities that promote learning, health, and personal enrichment is especially relevant to our work with homeowners and builders.
At Seachrome, we are eager to do our part to help older Americans enjoy a healthy life through enhanced safety, peace of mind, and independence as they continue to age in place. As a proud manufacturer of American-made accessibility fixtures and accessories for over fifty years, Seachrome champions the needs of older Americans and their caregivers by providing durable, versatile, and stylish designs. When you choose our durable line of bathroom accessories, you can rest assured knowing that you're choosing a partner with unparalleled expertise in safety, style, and function.
We appreciate the importance of the aging population and invite you to reflect on those in your life and community who should be celebrated and cared for this month and every month. Let's celebrate Older Americans Month together!