January is Bath Safety Month, a time dedicated to raising awareness around issues of safety for all ages. As relaxing as time spent in the tub can be, it's also a notoriously slippery space. That's why we're dedicated to bringing safety and security to your bathroom — without sacrificing style. With over fifty years in the bathroom design industry, you can trust Seachrome's guidance when it comes to safety, whether you're seeking our expertise in Federal, State, and Americans with Disabilities (ADA) guidelines or just looking for advice on proper installation of our sturdy designs.
We've been manufacturing ADA compliant products since the mandate became effective in 1991. We maintain up-to-date knowledge of the latest regulations so we can support you as an advisory resource when assistance is required in achieving ADA compliance for any residential or commercial project.
Apart from our unparalleled customer service, we're also unique for durable design that with an equal focus on aesthetic perfection. For commercial projects, our Signature Series of ADA-compliant bath accessibility products offers durable elegance, assuring security and style in hotels, school, hospitals and healthcare facilities. If you're looking to add some comfort, support, and peace of mind at home, our Lifestyle & Wellness® Series provides elegance when safety is desired but ADA compliance is not required.
If ADA compliance is key for your clients, look no further than our Signature Series Straight Grab Bar. Constructed from #304 stainless steel, it's available with concealed or exposed flanges, and available in multiple finish options to work with any commercial design.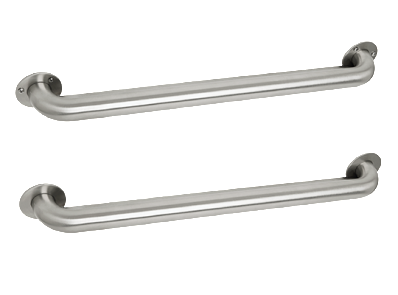 Our Signature Series Bench Style Shower Seat blends seamlessly into commercial spaces while offering secure support in the shower. Folds up for easy storage.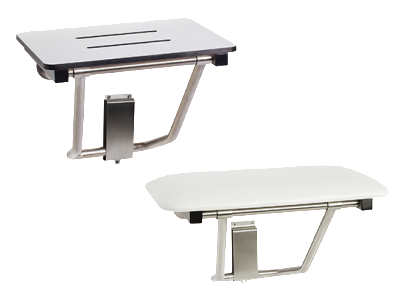 When style and support are essential but ADA compliance isn't a requirement, consider our Lifestyle & Wellness® Series Wave Bar. Its organic shape supports up to 250 lbs while adding  sophistication to any design.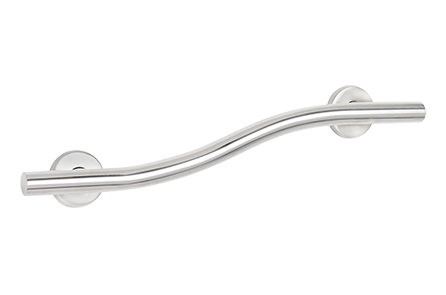 Our Silhouette High Back Seat, part of our Lifestyle & Wellness® Series, offers sleek, versatile support in the shower and features a variety of stylish cutout patterns for added drainage.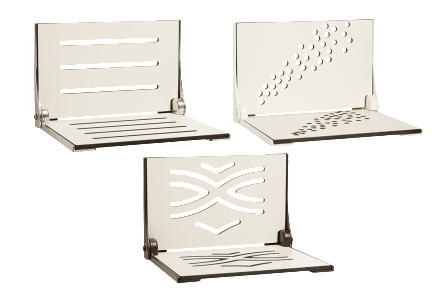 Of course, these are just a sampling of offerings available to add safety, style, and security to your next bathroom project. Contact Seachrome to learn how we can work with you to make sure your designs are up to standard!