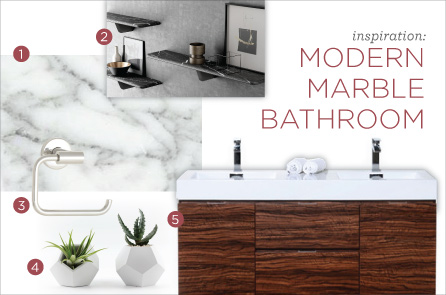 Marble is a great way of defining classic luxury. It allows designers to create an elegant bathroom without trying too hard. But how do you design a bathroom with marble without it feeling too traditional? Here is some design inspiration to give your next marble bath design a twist.
Tip 1: Keep the color palette clean and neutral.
Carrara 12×12 Venato Marble Tile The Builder Depot – $7.00/tile
We love marble with streaks of grey that will provide a complete minimalist design. Add this to the wall or counter top.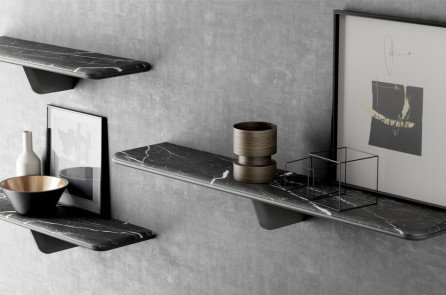 Tip 2: Layer contrasting colors with unique accessories
Egala Shelves by Retegui
An easy way to give white marble walls some contrast is by adding darker shelves. Planters, photo frames, and other small items can be placed on these elegant shelves for design and storage.
Tip 3: Incorporate stainless steel
700 Series Paper Holder by Seachrome
Stainless steel bath accessories bring style without distracting from the the minimalist design. Our Coronado Bath Accessories line is available in nine different powder coated colors.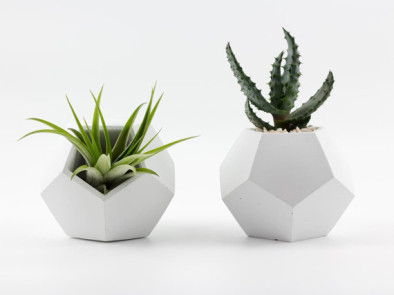 Tip 4: Add shapes and texture
Succulent Geometric Planter on Etsy – $22.57
Geometric shapes add a little edge to the look of pristine marble. We love this concrete planter that can hold succulents, which will provide the look of texture to the design.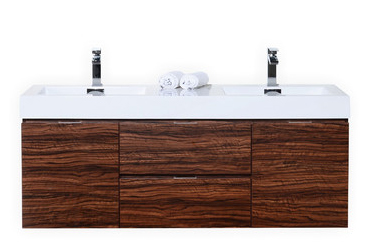 Tip 5: Bring in natural elements.
Bliss 60" Double Wall Mount Bathroom Vanity Set on Wayfair – $843.99
A marble bathroom can look a little too luxurious sometimes. To modernize it, add natural elements, like wood, to a one section of the bathroom. A wooden vanity is a great choice to blend both elements into the bathroom design.